Olive Farmacy
Regular price
Sale price
$24.49 USD
Unit price
per
Sale
Sold out
Ladies, we understand how important intimate health is to you, and that you need a little extra support to keep things feeling healthy and comfortable. That's why we created Olive Farmacy's Vaginal Restoration Salve – the ultimate solution for improving vulva and vaginal health, as well as acting as a natural lubricant.
Our specially formulated salve is designed to address a range of concerns, from vaginal dryness after menopause and vaginal atrophy to birth preparation and beyond. We believe that natural solutions are often the best for our health and well-being, and that's why our product is safe, effective, and made with natural ingredients.
Our vaginal restoration salve is a non-estrogen cream for dryness that provides natural lubrication and hydration to help you feel comfortable and confident during intercourse or other intimate activities. With a blend of nourishing natural ingredients, including high polyphenol olive oil, beeswax, shea butter, lavender essential oil, bergamot essential oil, and palmarosa essential oil, this feminine moisturizer works to repair and rejuvenate your delicate vaginal tissue.
Our high polyphenol olive oil protects and nourishes delicate vaginal tissue, while beeswax seals in moisture and has antibacterial and anti-inflammatory properties. Shea butter is a natural moisturizer that improves skin hydration, reduces inflammation, and promotes healthy collagen production. Lavender essential oil has calming properties, reduces inflammation, and promotes healing. Bergamot essential oil has antiseptic and anti-inflammatory properties, while palmarosa essential oil hydrates and regenerates skin cells.
Our vaginal restoration cream is perfect for women who are looking for a gentle, effective solution to vaginal dryness or discomfort during intercourse or other intimate activities. It's also an ideal choice for women who are preparing for childbirth, as it can help to improve vaginal elasticity and reduce the risk of tearing during delivery. And it smells great too!
Don't let vaginal dryness or discomfort hold you back from feeling your best. Our Vaginal Restoration Salve is easy to use and provides long-lasting relief. Simply apply the cream to your vulva and vaginal area as needed, and enjoy the soothing, hydrating benefits.
We stand behind our product and are confident that you'll love it. We invite you to try Olive Farmacy's Vaginal Restoration Salve today and experience the difference natural ingredients can make for your intimate health and pleasure.
Top of Form
Share
Ingredients

Rallis Ice Pressed® Olive Oil (Oleo Europea) infused with Calendula Flower, Shea Butter (Butyrospermum Parki), Real Ontario Beeswax (Cera Alba), Vitamin E (Tocopherol), Proprietary Essential Oil Blend: Lavender (Lavandula Angustifolia), Bergamot (Citrus Bergamia), Palmarosa (Cymbopogon Martinii Oil)
Olive Oil & Skincare

High polyphenol olive oil is rich in Vitamin E and other antioxidants and nutrients. It has been proven to reduce inflammation and provide deep moisturization without clogging pores. Additionally, it can help with collagen production and rejuvenate and heal damaged skin. All of our skin care products are made with Rallis Ice Pressed® Olive Oil. 
Care Information

Apply as needed. Discontinue use if skin becomes irritated. External Use Only.Store in a cool place away from heat or direct sunlight.
View full details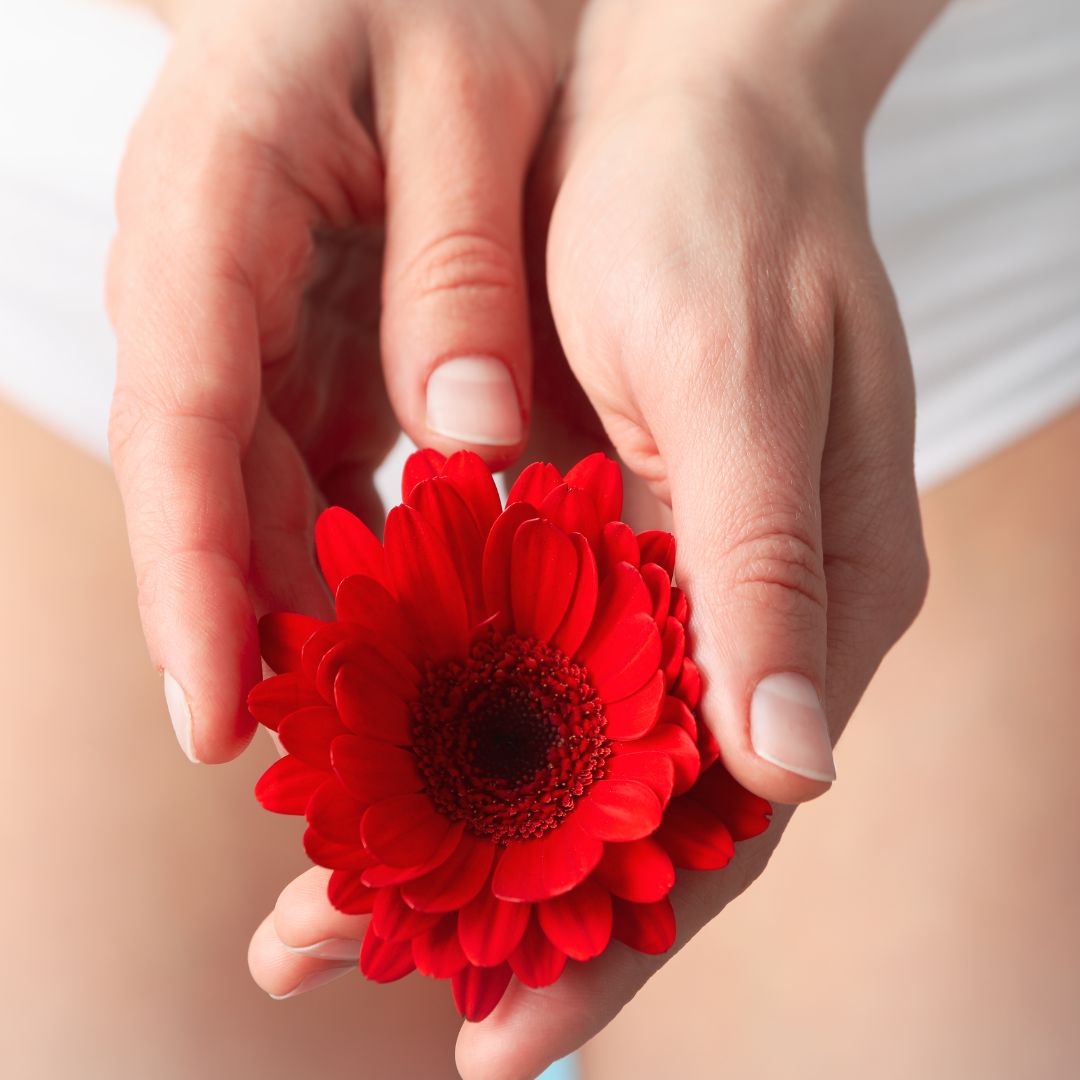 Gentle Relief
We use olive oil enriched with calendula, Canadian beeswax, shea butter, and essential oils. This special blend is designed to promote vaginal health.
Ideal for birthing preparation, vaginal restoration and lubrication.